Chess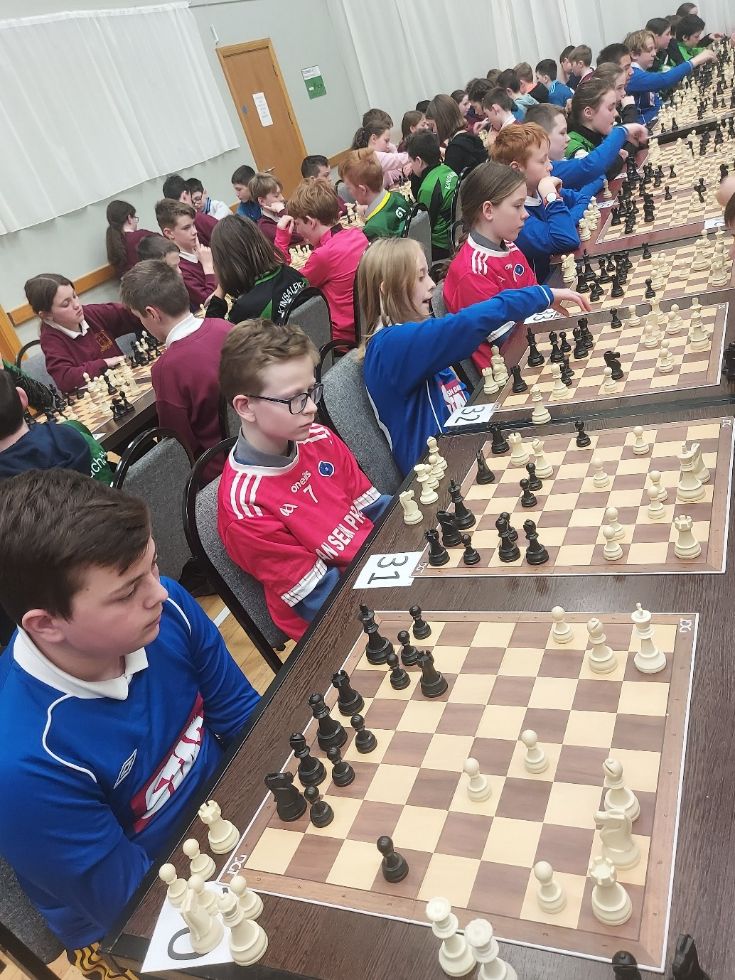 "The blunders are all there on the board, waiting to be made" (Savielty Tartakower). Making mistakes, accepting loss and learning to win gracefully are just some of the social benefits of playing chess. Chess promotes good sportsmanship, helps us to develop impulse control and it builds self-esteem and resilience.
There are also many cognitive benefits associated with playing chess including development of problem-solving skills; improvement of memory, concentration and focus; developing planning and foresight and improving creativity.
As well as the many benefits of learning to play chess, it is also really good fun!
The children in our school receive the opportunity to learn the basics of chess from 3rd to 6th class. We also run a chess club after school once a week where the children have the opportunity to further develop their skills and to put these skills into regular practice.
Once a year, a Féile Fichille tournament is held locally by Ficheall, the organising body for a network of teachers promoting chess in schools in Ireland. The children take part at one of two levels: Budding Master (3rd & 4th) and Masters (5th & 6th). They participate as part of a team and play against teams from other schools in the local area. This is always a really great day out.
Children from Scoil Mhuire taking part in the local Féile Fichille Tournament in Ballymacarbry Community Centre in February 2023.